Details about Redwave Polycarbonate Solid Sheet
2018-10-29
With reasonable price and premium quality, Redwave Polycarbonate Solid Sheet enjoys popularity globally.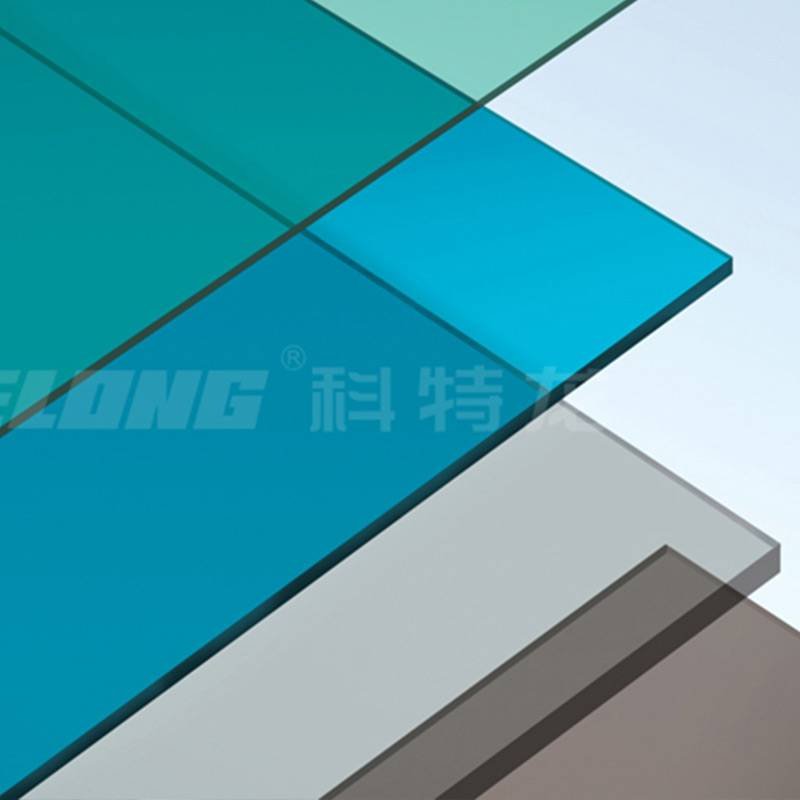 It adopts quality materials such as ultra weather proof and modified PVC resin. Redwave Polycarbonate Solid Sheet is created with fashionable design idea. It is designed to cater to the changing demands and requisites of customers. It adopts some core technologies such as four layer co-extrusion technology. Because of thermal conductivity coefficient 0.325w/mk, excellent corrosion resistance characterizes Redwave Polycarbonate Solid Sheet. It has come into a wider use in many fields including high-grade plants, steel factories, warehouses, farm market, sheds and other high-end roofing materials, especially in corrosive chemical plants, smelters, ceramic plants, soy sauce factory, chemical plants, printing and dyeing plant, organic solvent factory, acid, alkali and other corrosive plant. We have achieved ISO, SGS. It comes with a 1-year guarantee. The specifications of Redwave Polycarbonate Solid Sheet can be customized according to your needs. Want more information of Redwave Polycarbonate Solid Sheet, http://www.rwrooftile.com/Polycarbonate-Sheet is a shortcut for you.

Redwave is considered as one of the leading suppliers of Redwave Polycarbonate Solid Sheet. In the past 30 years, we have achieved long-term development. Our company operates in countries from all over the world with a diversified product portfolio. We develop and manufacture PVC roofing sheet, polycarbonate sheet, synthetic resin roof tile and FRP roofing sheet tailored to specific customer needs. Each door needs to be produced with the great performance of moisture proof. Processed by fine workmanship, the doors are smooth in its surface. All wooden doors produced by RCCZ are environmental-friendly and healthy.

Our business philosophy is 'Professionalism, credibility, innovation and co-win strategy'. Redwave is always ready for customers at home and abroad.